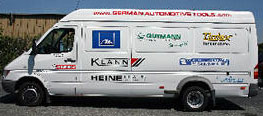 German Automotive Tools is not just another online automotive tools company, but is a company run by technicians for technicians.
What makes German Automotive Tools unique from other companies?
Owner and staff of German Automotive Tools are experienced car technicians that use the tools
We are directly in contact with the German tool manufacturers and speak their language to serve you the best;
Through our highly knowledgeable staff, we are not just selling you a tool, we also provide you with application support and training through a support line by phone, email, fax or directly in-house;
By investing in our recommended tools, your profits will go up by shortening the time you have to spend to diagnose or repair the cars you are working on;
If you are looking for a special tools or are interested in the Mega Macs products, don't hesitate to contact us.
Our Staff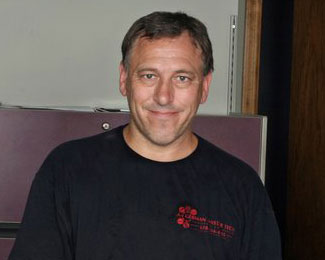 Andreas Richter, Owner
In 1979, Andreas Richter started his 3 year apprenticeship in the automotive repair. After years of hands-on practice and additional school, he received his Meisterbrief (master degree) in automotive business. He is one of the few true German Master Technicians in the US. After 20 years in the field he fulfilled his dream by opening his own car repair garage. His goal of high satisfaction and a close relationship to his customers can be seen throughout his daily routine.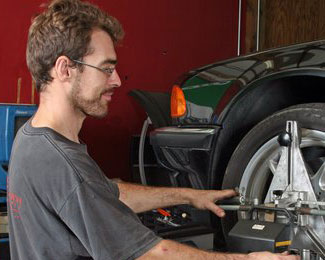 Marc Liebermann, Technician
Marc is the Nesthäkchen of the Company, a generation-X handy dandy mechanic. Trained and educated on a variety of German makes, he is also a certified tool & die maker. The diagnostic and alignment specialist drives a supercharged 124 Fiat convertible.